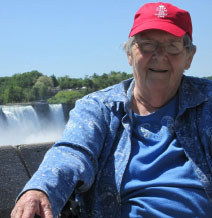 The Northern New England Sled Dog Trade Fair & Seminars was created by Faye Krause and her daughter Wendy DeCroteau in 1995. Faye owned Pine Tree Knits in Lebanon, Maine. The first event was held that year in a Lebanon, Maine school with a local veterinarian as a speaker and a handful of local vendors. The following year it was held at the Rochester Fairgrounds in New Hampshire with Don McEwen, distance musher from Ontario of Nekanesu Kennel fame, as the keynote speaker.
From there it moved to a fairground in Hiram, Maine where it stayed for several years with speakers such as Joe Runyan, Jeff King, Dee Dee Jonrowe, Charlie Champaine, Jamie Nelson, Mark Nordman and Tim White. Then it moved north to the Oxford Fairgrounds where speakers Aliy Zirkle, Libby Riddles, and Ramy Brooks took the stage.
The time came to move the fair again with the thought to make it more centrally located to the New England states as well as New York and Pennsylvania. Bill and Joyce Matott of Sendaishi Kennels in Manchester, New Hampshire generously donated their facility with the keynote speaker being Hans Gatt. From there it went to the Hopkinton Fairgrounds in Contoocook, New Hampshire where it remained until 2021, bringing in the likes of Sebastian Schnuelle, Dee Dee Jonrowe, Jason Barron, Lance Mackey, Mitch Seavey, Hugh Neff, Blake Freking, local favorite Mike Ellis, Rene Marchildon, Ken Chezik, Aliy Zirkle and Allan Moore.
In 2022 we are moving to a new location in Campton NH at Branch Brook Campground.