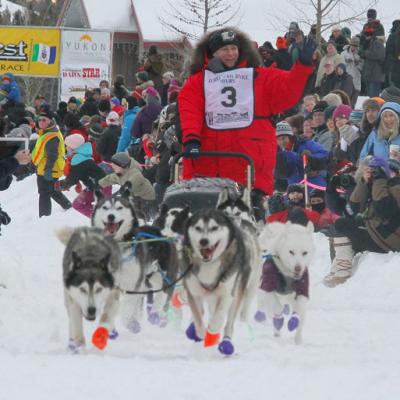 Rob Cooke
Multiple Time Yukon Quest/Iditarod Finisher/Shaytaan Siberian Huskies

Rob Cooke spent 23 years in the UK Royal Navy as an aircraft technician and engineering officer. After retiring in 2005 he and his wife Louise moved to Canada to pursue the dream of racing the Yukon Quest with their own Siberian Huskies.

In 2013, they realized that dream when Rob crossed the finish line in Fairbanks. In 2015 Rob entered both the Yukon Quest and the Iditarod and became the first purebred team to finish both 1000 mile races in the same winter. Wanting to prove it wasn't all just luck, he repeated the feat in 2016.

Rob and Louise now reside in Whitehorse with their kennel of registered Siberian Huskies, one cat and a Karelian Bear Dog named Gus.