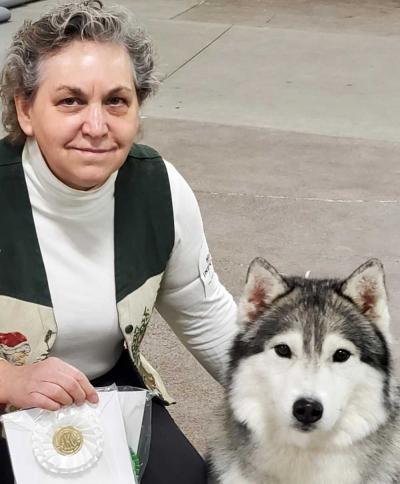 Sheila Morrissey, DVM
Veterinarian

Dr. Morrissey graduated from the University of Minnesota College of Veterinary Medicine in 1983 with B.Vet. Sci. and DVM degrees. A small animal practitioner, she has owned the North County Veterinary Clinic in Greenfield, MA since 1991. Dr. Morrissey has a special interest in canine reproduction and canine sports medicine. She gets great enjoyment seeing dogs do the jobs for which they were bred and trained for. She is interested in all aspects of dog sledding from driving her dogs recreationally to working on race vet teams.

Dr. Morrissey has been part of most of the Can Am veterinary teams since 2000 and has also worked the 2009 Beargrease and the Great Trail sled dog race and has been the Chief Vet for the Sandwich Notch 60 races and in 2010 was the Chief Vet for the South African Dryland Sledding Association's Inaugural Sled Dog events in Colesburg, South Africa. A member of the ISDVMA and AVMA, she is the Eastern Representative of the SHCA's Working Pack Dog Program and is a past Board member and Genetics Chairman for the Siberian Husky Club of America (SHCA), having served for over 10 years in both capacities. She is married and has two sons. In her spare time as well as running her dogs recreationally, she hikes with her dogs and shows them in obedience and rally obedience and her older son shows them in breed competition.