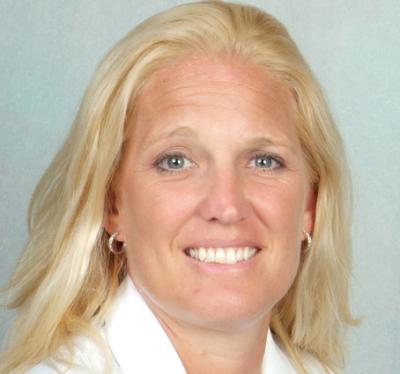 Cara Blake, DVM
Veterinarian & Canine Rehabilitation Therapist

Dr. Cara Blake earned her DVM degree at Ross University School of Veterinary Medicine in 2007.  She completed a rotating internship in small animal medicine and surgery at Angell Animal Medical Center in 2008.  She then completed a small animal surgery residency in a joint program with Tufts University Cummings School of Veterinary Medicine and the Angell Animal Medical Center.  She became a Diplomate of the American College of Veterinary Surgeons in 2012.

Dr. Blake was certified as a Canine Rehabilitation Therapist (CCRT) by the Canine Rehabilitation Institute (CRI) in 2014. She has also completed has completed coursework in veterinary acupuncture and food therapy at the Chi Institute. She previously worked as an Assistant Professor of Small Animal Surgery at both the University of Pennsylvania School of Veterinary Medicine and Oklahoma State University College of Veterinary Medicine. She serves on the Board of Directors for the Veterinary Orthopedic Society and is faculty for both AOVET and CRI. She is completing a practice pathway (non-traditional) resident in the American College of Sports Medicine and Rehabilitation.   Dr. Blake is a staff surgeon and rehabilitation therapist at Central Hospital for Veterinary Medicine in CT. Her areas of clinical interest include minimally invasive orthopedic surgery, rehabilitative therapy and sports medicine, osteoarthritis and pain management.