Johnn & Nancy Molburg
/ Arctic Star Sleds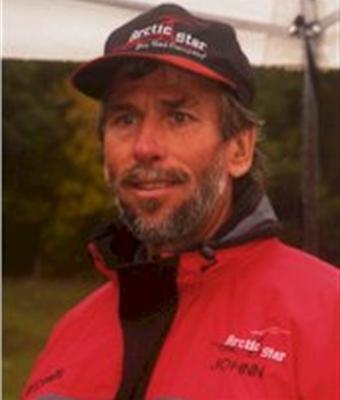 Johnn Molburg' s sled dog career began when his older sister raced a St Bernard at the Laconia NH World Championship Kid and Mutt race in 1957. While his sister didn't win; the family became hooked on the sport and acquired a kennel of sled dogs.

Johnn, along with his brothers and sisters grew up doing chores in the dog kennel and helping to train. Advice came from neighbors such as Keith & Jean Bryar, Richard Moulton as well as fellow New England mushers Dr. Lombard and Dr. Belford. Johnn and his siblings competed in the New England Sled Dog Club junior classes in the early 1960's. By the time he was a teenager, Johnn was running in the unlimited class.

After taking a few years off for college and starting a career, Johnn returned to sled dog racing, this time with his own kennel in Pennsylvania. He also became involved with both the Pennsylvania Sled Dog Club (PSDC) and the International Sled Dog Racing Association (ISDRA), serving on the Board and as President for both organizations.

Johnn has traveled extensively to compete - Pennsylvania, Maryland, New Jersey, New England, several Canadian provinces, throughout the Midwest and Colorado; even competing in Germany in 2003. He's also competed in many classes - from 4 dog sled team to the unlimited class, ski-joring, and all the different classes offered in dryland. He can brag of fourteen ISDRA medals.

Johnn started building sleds for himself in the late 1980's and went on to establish Arctic Star Dog Sleds. He and his wife, Nancy, now offer eight different models of dog sled along with custom colors and staining choices.

Retired from actively racing now, Johnn has stayed involved with sled dog sports by officiating at races, and giving seminars at assorted venues.