Bruce Magnusson
Stage & Mid-Distance Racer / Magnusson Racing Kennels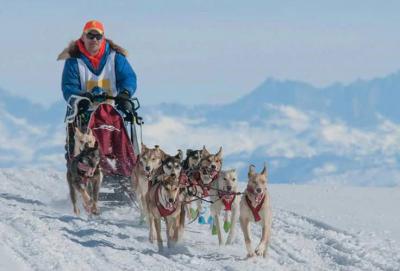 Bruce got his start in mushing when his father, a native of Sweden, lured him into helping. Unbeknownst to him, 5 years later he and his wife, Monica, would take over the kennel and begin the adventure of a lifetime.

No strangers to challenges, the couple made the decision to take the kennel to a professional level while trying to run the family business, a forging manufacturing facility in Detroit. This posed some unique challenges as their business is 4.5 hours away from their kennel in northern Michigan.

Despite their challenges, the kennel has been successful competing across North America and continues to learn and elevate every year. Bruce has participated in races all over North America; Maine, Michigan, Wisconsin, Minnesota, Wyoming, Yellowknife and The Pas in Manitoba.

His mentors, Lloyd Gilbertson and Doug Swingley, talked him into participating in the IPSSSDR back in 2006 and it not only elevated the kennel, but it has become his passion. He is a 13 year, and longest consecutive veteran, of this race and has raced amongst and learned from the very best in the sport. With 7 top five finishes, Bruce will share his first experiences at Stage Stop, what it takes to compete at the top in Stage Stop and why you need to put this race on your bucket list!