Camping Info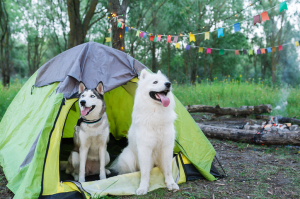 General Camping Information
NOTE: All campers must set up in approved camping areas only.
Campers may arrive after 3 p.m. on Friday.
Campers please carry out all the trash that you carry in, fill in all holes dug by your dogs and respect the fairground neighbors with no unnecessary noise after 10 pm!
Camping Fees:
$25.00 / Night (plain site)
$40.00 / Night (power hookup)
Fair admission for adults camping for 2 nights is only $10.00 per person.
Registration:
All campers must pre-register! Refunds will be issued if you cancel prior to the show.
Please click on the link below to register for camping.
Note: Payment for Admission must be added separately. Here is the link to pay for your admission tickets. Remember that it is $10 Per Person so be sure to change the quantity in your paypal cart for this item to the correct number!