Camping Info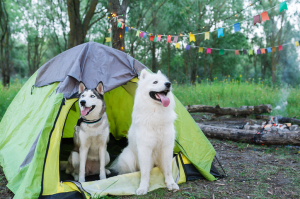 General Camping Information
NOTE: All campers must set up in approved camping areas only.
Campers may arrive after 3 p.m. on Friday.
Campers please carry out all the trash that you carry in, fill in all holes dug by your dogs and respect the fairground neighbors with no unnecessary noise after 10 pm!
Camping Fees:
$25.00 / Night (plain site)
$40.00 / Night (power hookup)
Fair admission for adults camping for 2 nights is only $10.00 per person.
Registration:
Camping Registration for 2019 is now closed. We are not accepting any further campers for 2019 (camping requires pre-registration). Sorry!